Putting on your HuggerPRIMA is super simple!
When you are ready to put on your HuggerPRIMA, follow these steps to make the experience as seamless (😉) as possible: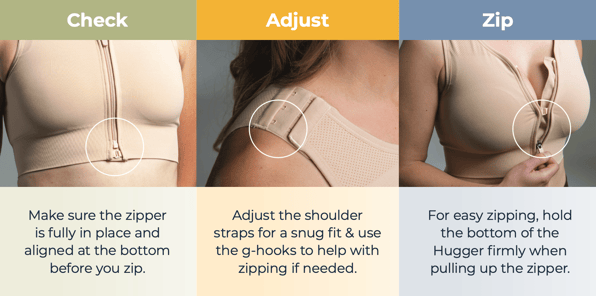 If you'd prefer a video tutorial, check this out!
Here are a few things that make your HuggerPRIMA easy wear/easy care: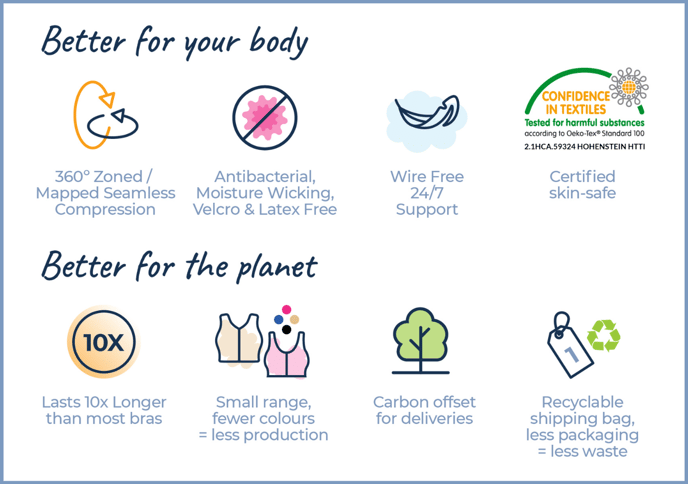 A few more fit tips to consider:
Complete the 30 Minute Fit Test: Wear your Hugger over a tank top for a 1/2 hour for a best fit test, this allows your body to adjust to the feel of good, mapped compression and full coverage feel.

Comfort & Security - You should feel secure but not restricted.

And yes, you can take your Hugger right out of the package to wear because our Huggers are Oeko-Tex Standard 100 Certified - for real, we always keep YOU in mind 😊

Always consult with your Medical Professional with any compression questions you have specific to your recovery :)

In active recovery, your HuggerPRIMA is awesome! For phased support as you ease into everyday activities, consider trying the HuggerVIDA to your collection!



We are always here to provide support, so please reach out if you have additional questions. 💛