Compression Is Unisex
EveryBODY deserves an awesome compression garment, and we're here for you!
Our HuggerPRIMA is unisex :) You can wear your HuggerPRIMA, with the removable modesty pads, for post-surgical, lymphedema or everyday compression.
Need to find your best fit? All you need is to confirm your band size!
The Band Size measurement is taken above the chest/around the back/under the arms.
Once you have your Band Size, (it really is just one measurement,! 😊), you can reference the fit chart below to confirm the size of your Hugger!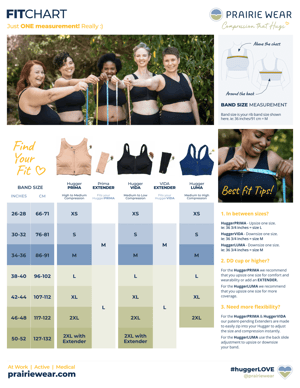 Sending out tons of #huggerLOVE,