Wearing your Hugger is as easy as 1,2,3 :)
Yay!! We're so excited for you to wear and love your HuggerLUMA 💛
Here is some helpful HuggerLUMA info:
1 - CHECK: Open the zipper protector (super important!), make sure the zipper is fully inserted at the bottom, and firmly grip before you zip.
2 - ADJUST: Adjust the shoulder straps to your own personal length, as well as the back band to add more support and for a tighter fit. You may need to adjust the shoulder straps and the back band to find your perfect fit 😉.
3 - ZIP: Hold the base of the zipper firmly at the bottom of the Hugger while pulling the zipper up and close the zipper protector.
Wear it to the gym a few times, let it get super sweaty, air dry between sessions and wear it again!
Finally ready to wash it? Great, your Hugger is Machine wash and dry - easy peasy 🍋
Here are a few things that make your HuggerLUMA easy wear/easy care: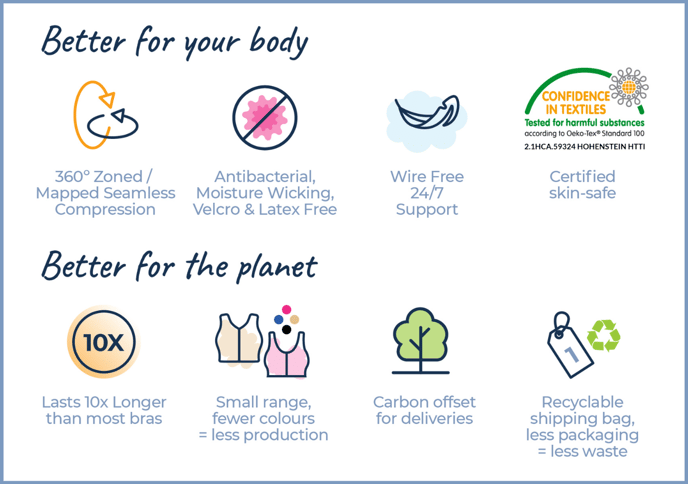 A few more awesome fit tips for your HuggerLUMA:
Complete the 30 Minute Fit Test: Wear your Hugger over a tank top for a 1/2 hour for a best fit test, this allows your body to adjust to the feel of good compression :)

Comfort & Security - You should feel secure but not restricted.

And yes, you can take your Hugger right out of the package to wear because our Huggers are Oeko-Tex Standard 100 Certified - for real, we always keep YOU in mind 😊

Always consult your Medical Professional with any compression questions you have specific to your recovery :)

Adjust the back band, for a tighter fit and extra support :)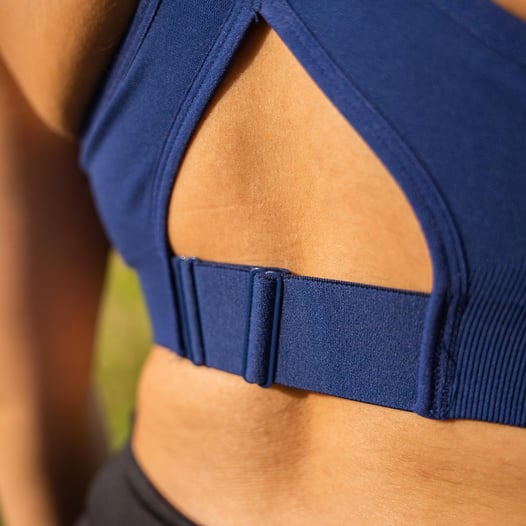 You can always check out our HuggerLUMA on prairiewear.com for more awesome information :)